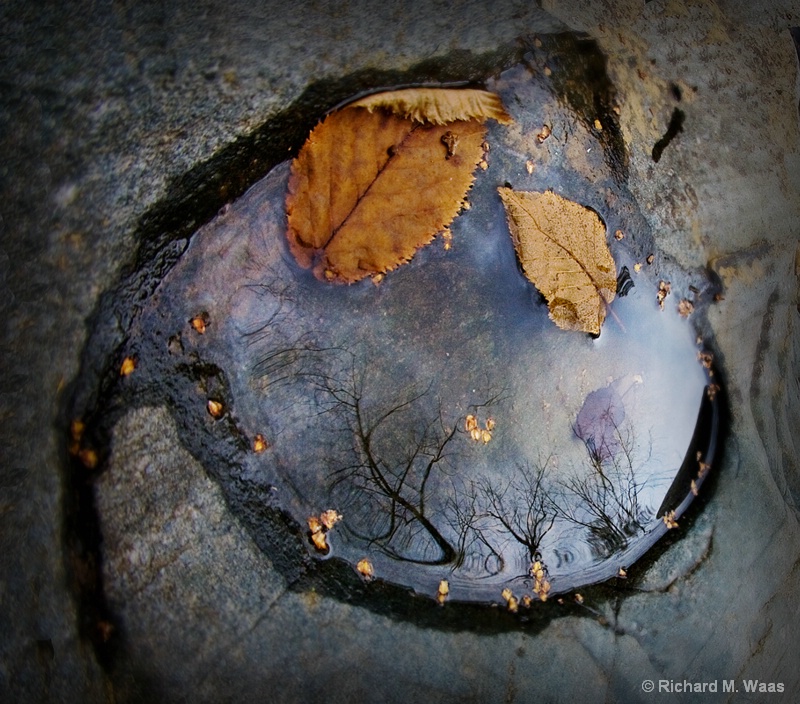 The Eye of Imagination
I was hiking along the Laurel River in Marshall,N.C. and came upon some rock outcropping with some of the depressions filled with water. I photographed this image with my Canon 40D. ISO 200, f/16.0, 1/25 sec, Sigma 10mm f/2.8 Fisheye, Pattern Metering, Auto Exposure, Auto WB. No Flash.
© Richard M. Waas
Copyright for this gallery photo belongs solely to Richard M. Waas. Images may not be copied, downloaded, or used in any way without the express, written permission of the photographer.